About Us

Coming in August – The audio theater version of "Macbeth"
Auditions:
July 29 and 30 at the Devon Bldg, 708 Chavez (formerly Gr. River) in Old Town 6-9pm. There is a conference room in the front of the building.
Rehearsals – Aug. 6, 13 aabd 15 – also Aug. 20, 21, and 22 at the Haslett library Community Room – 1590 Franklin St, Haslett
The rehearsals on Aug 8 and 19 will be at the Okemos library Community Room – 5321 Okemos Rd., Okemos
Rehearsal – 6:30 to 8:45pm
Performance – Aug 23 at 7pm at The Robin Theatre, 1105 S. Washington, REO Town Lansing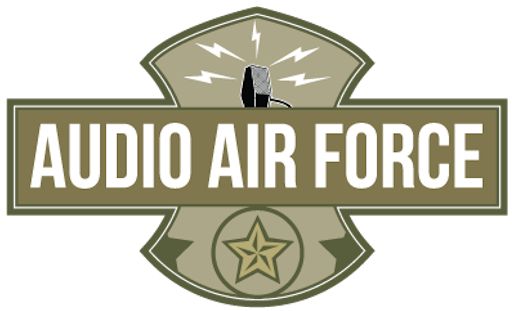 Thank you for supporting community theater – especially our slightly different version of it…
The Audio Air Force recently became a member of the Community Theater Association of Michigan. In their latest newsletter they wrote a nice article about us…
~ ~ ~ ~ ~ ~ ~
Our "home" is the Robin Theatre, located at 1105 S. Washington in REO Town Lansing.
Updates on the Audio Air Force "Facebook" page. More information … info (at) audioairforce.com
~ ~ ~ ~ ~ ~ ~ 
The Audio Air Force is a theatrical organization dedicated to the creation of original material for presentation on the Radio, Internet, CD or whatever audio venues are appropriate. Programs will be produced both in studio and live on stage at venues.
As an organization there is an emphasis on preserving the history of Radio Theatre as we work to create Audio Theatre's present. To this we will also include recreations or re-imagining of Classic Radio program
Also follow us on Facebook – just search "Audio Air Force"
Here are some of the productions we've done: