About Us

Audio Air Force and WLNZ-FM are again partnering for the annual Silver Bells in the City Radio Play
This year's show will be a parody of the classic movie "Back to the Future"
with a holiday twist… and is called
"Back to the Present"
(Christmas present, of course)
Auditions: Nov. 12 and 14 from 6-8pm at the WLNZ studio Located on the LCC Campus at the corner of Shiawassee and Capitol Ave. Room 001 (lower level) 
Rehearsals: Nov 18 through 21 beginning at 6:30pm at the radio station
Performance: Friday Nov 22 at 8pm
*after the Silver Bells in the City lighted parade and fireworks 
Broadcast Live on WLNZ-FM 89.7FM, also streamed on the internet at LCCRadio.org. Video replays will occur over LCC-TV and can be seen on the Lansing Community College web site in the month of Dec.
*The show will be live on stage at LCC's Dart Auditorium, free admission
For information search "Audio Air Force" on Facebook
or email –  info@audioairforce.com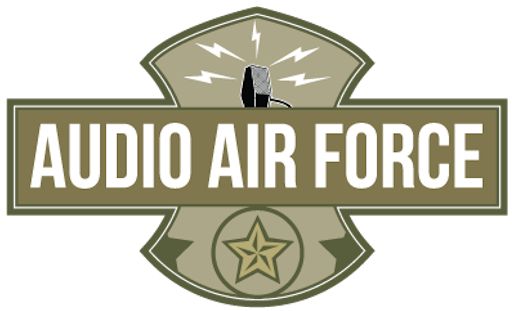 Thank you for supporting community theater – especially our slightly different version of it…
~ ~ ~ ~ ~ ~ ~
Our "home" is the Robin Theatre, located at 1105 S. Washington in REO Town Lansing.
Updates on the Audio Air Force "Facebook" page. More information … info (at) audioairforce.com
~ ~ ~ ~ ~ ~ ~ 
The Audio Air Force is a theatrical organization dedicated to the creation of original material for presentation on the Radio, Internet, CD or whatever audio venues are appropriate. Programs will be produced both in studio and live on stage at venues.
As an organization there is an emphasis on preserving the history of Radio Theatre as we work to create Audio Theatre's present. To this we will also include recreations or re-imagining of Classic Radio program
Also follow us on Facebook – just search "Audio Air Force"
Here are some of the productions we've done: